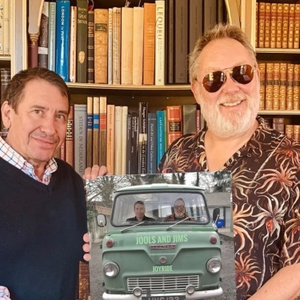 In this week's episode, Jools and Jim are joined by comedian and second half of Vic and Bob, Bob Mortimer.
The three take a look back on the rules of their short-lived "Gentleman's Motorcycle Club", plus Jim and Bob recall having a gun pulled on them on a doomed motorcycling trip in California.
We learn about Bobs early life as a dustbin man, and his filthy driving habits including 'pocket meat'.
The Mortimer and Whitehouse: Gone Fishing presenter shares his strong opinions on premium tins of soup, "car meats" and napping in a Cineworld car park; before explaining why he pretended to be Jarvis Cocker's solicitor at the BRITs…
A Dig! Studios / Warner Music Entertainment podcast.
Produced by Joel Grove.
 See acast.com/privacy for privacy and opt-out information.