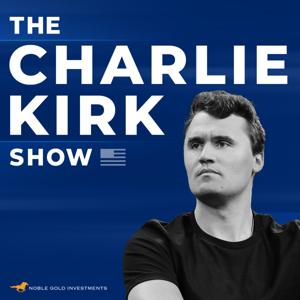 BOMBSHELL: Whistleblower Exposes FBI's Parent Spy Ring with Congresswoman Mary Miller
05.12.2022 - By The Charlie Kirk Show
Producer Andrew Kolvet reports on the breaking news story involving Attorney General Merrick Garland's sworn testimony that the FBI was not looking at local parents and labeling them as Domestic Terrorists for simply caring about their children's health, rights, and freedoms, and he gives his  take on Congressman Jim Jordan slamming the FBI for spying on parents. Next, Andrew is joined by Congresswoman Mary Miller to explain how the domestic terror watchlist, the baby formula shortage, the war on the unborn, and the 40-year record high inflation all come together to make it nearly impossible for young Americans to settle down and raise a family. Coincidence? Definitely not. Lastly, Congresswoman Miller dives into her vote on the 40,000,000,000 dollar Ukraine bill, and why it shocked several Republicans.
Support the show: http://www.charliekirk.com/support
See omnystudio.com/listener for privacy information.