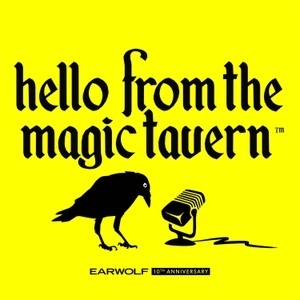 In this bonus episode from Stitcher Premium, the Magic Tavern gang learns to play board games from Earth. This week: Arnie's least favorite: Clue!
Credits:
Arnie: Arnie Niekamp
Chunt: Adal Rifai
Usidore: Matt Young
Craig: Ryan DiGiorgi
Producers: Arnie Niekamp, Matt Young, and Adal Rifai
Post-Production Coordination: Garrett Schultz
Editor: Stephen Dranger
Special Assistance: Ryan DiGiorgi
Earth Games Logo: Allard Laban
Rules Theme Music: Stephen Dranger
See omnystudio.com/policies/listener for privacy information.