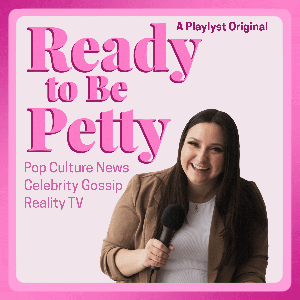 In this bonus episode of the podcast, Torry celebrates two years of RTBP! Torry shares what she has learned during this journey and then shares favourite clips submitted by listeners:
Episode 1: Petty about Halloween (7:10)
Episode 8: Petty about Facebook Engagement (8:40)
Episode 10: Petty about Photo Shoots (12:37)
Episode 15: Petty about Podcast Criticism (20:21)
Episode 17 Part 2: Petty about Making a Move (24:58)
Episode 21: Petty about Rain Poncho Prices (27:40)
Episode 28: Petty about Celebrities in Quarantine (31:47)
Episode 29: Petty about Call Her Daddy Drama (33:43)
Episode 35: Petty about What I've Been Watching (35:17)
Finally, Torry thanks her past guests and shares what is next for Ready to Be Petty (39:37).
Join our Facebook group and follow us on Instagram and Twitter. Subscribing and leaving a rating helps us find new listeners! Thank you.