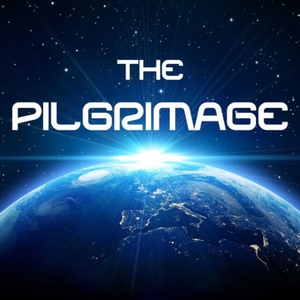 The Case of the Missing Medical Assistant: Leslie gets a visit from a family friend.
Content warning: This episode contains descriptions of racially-motivated violence.
Harry Drake's Stay At Home Show can be found HERE: https://www.spreaker.com/show/harry-drakes-stay-at-home-show
The Pilgrimage Saga is a UK-based podcast by Turpentine Productions. It is produced and created by Francesca Mylod-Ford.
Starring:
Stacey Cotham as Dr. Armstrong
Emily Curtis as Darcey Eldridge
Guest stars:
Graham Rowat as Caelish
Peter Nishimura as Samson Collins
James Carpenter as Edgar Armstrong
Tal Minear as Fiona Armstrong
Emily Hancock as Pat
Sound design and editing by Leila Jones-Atkinson (https://www.astraniteofficial.com/)
Music composition by Joash Kari (https://www.facebook.com/joashkarimusic/)
KOFI: https://ko-fi.com/R6R5OA1W
REDBUBBLE: https://www.redbubble.com/people/TurpentinePod
Scripts and other information can be found HERE: www.thepilgrimagesaga.wordpress.com