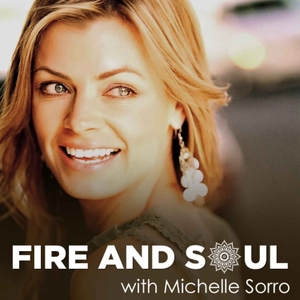 Every successful entrepreneur is going to eventually have to be in the limelight. Whether you're a natural who just wants to polish up your public speaking skills, or you're a complete newbie who's terrified of the camera, the sooner you're prepared for that shining moment, the better off you'll be when it arrives! 
My guest today is Sarah J. Stevens, a highly successful speaker, coachm and real estate enthusiast. She's on a mission to empower you to achieve all your financial goals. One way she's been able to achieve that and grow her business is through mastering live video. 
In this episode, we'll talk about what drove Sarah to invest in strengthening her comfort in front of the camera, and how it's allowed her to connect more fully and authentically with her audience. We'll also cover some of the financial specifics so that you can hear for yourself the impressive ROI that's in store for those who are ready to take the leap!
If you're ready to maximize your potential through a new platform and watch profits soar, listen to Sarah's story and sign up for my FREE Masterclass: How to Master Zoom and Live Video Sales Like a Pro.
In This Episode You Will Learn: The driving force behind Sarah's decision to try Live Video Mastery (04:00)Why knowing how to command a room allows you to connect with people more authentically (5:46)The numbers: How live video puts you ahead of the competition (9:32)Live video ROI: The investment compared to the return (11:19)The 3 camps of entrepreneurs who invest in LVM (12:56)
Connect with Sarah Stevens: Email: [email protected]  Website
People Mentioned in this Episode: Gary Vaynerchuk
Resources:  My FREE Masterclass: How to Master Zoom and Live Video Sales Like a Pro Free Masterclass See acast.com/privacy for privacy and opt-out information.