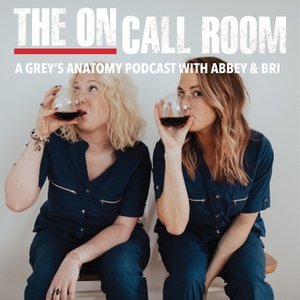 HAPPY SURPRISE BIRTHDAY BRI! From family members to podcast listeners this is The On-Call Room's way of letting you know just how loved you are. Happy Birthday you goddamn queen. We love you so much.
THANK YOU to all of the listeners who I reached out to for sending in a birthday message for our favorite gal. I messaged each and every one of you - but since we aren't all FB friends it probably went into your spam folder. If you feel like leaving Bri a birthday message feel free to do so in the listener group now that it's not a secret anymore!
JOIN HERE: https://www.facebook.com/groups/theoncallroom/
We promise we'll have a new episode for you shortly, in the meantime thank you for this community. We love you so much.