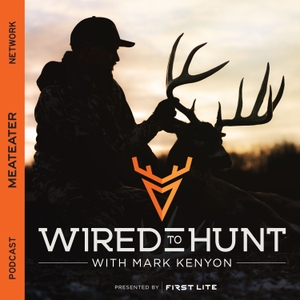 Today on the show we're kicking off a month long series of bonus turkey hunting episodes and we're beginning with Mark Drury here to discuss his top tactics for striking up quiet gobblers, how he changes a turkey's mood, and much more.
Topics discussed:
Our plan for turkey month!
How Mark Drury uniquely approaches turkey hunting in different regions
How he hunts the different subspecies differently
What to do when the turkeys aren't gobbling
Mark's top tactics for striking up a bird
How to change a gobbler's mood
How to read turkey body language
Mark's favorite decoy set-ups
How to kill turkeys at the end of the day
 
Connect with Mark Kenyon and MeatEater
Mark Kenyon on Instagram , Twitter , and Facebook
MeatEater on Instagram, Facebook, Twitter, and Youtube
Shop MeatEater Merch
See omnystudio.com/listener for privacy information.