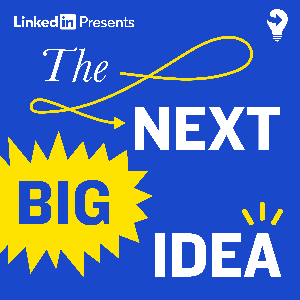 Book Bite #20: Can We Look to the Stars to Improve Life on Earth?
01.24.2022 - By The Next Big Idea
In her debut book, "The Disordered Cosmos," Chanda Prescod-Weinstein says that although the right to know and understand the night sky should be universal, the scientific community often limits who can learn and disseminate the story of the cosmos. Chanda, a Harvard-trained physicist, experienced that firsthand as she fought to become the first Black woman in history to receive a tenure-track appointment in theoretical cosmology. In this Book Bite, Chanda says that if we want to make the night sky truly accessible, then we need to reimagine how our society is structured here on earth.
You can learn more about Chanda's work at www.cprescodweinstein.com. And if you want to hear more Book Bites, you can download the Next Big Idea app at www.nextbigideaclub.com/app.
This episode is part of a special series: "22 Book Bites to Ignite Your Curiosity in 2022." We'll be back with a new season of interviews in February, featuring Jill Lepore, Malcolm Gladwell, Susan Cain, Ray Dalio, David Chalmers, Paul Bloom, and a bunch of other brilliant thinkers.