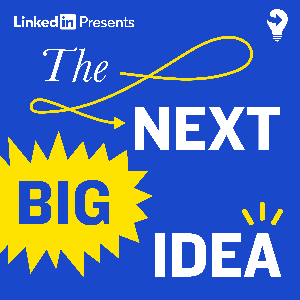 Book Bite #21: Is Devotion to Your Job Ruining Your Life?
01.21.2022 - By The Next Big Idea
If you caught yesterday's episode, then you know we're running a little experiment here at the Next Big Idea. We put together a list of the 22 Book Bites our app users listened to more than any others last year. (Book Bites, for the uninitiated among you, are audio summaries of the best new books, read by the authors themselves.) For the next few weeks, instead of weekly interview episodes, we'll be posting a new Book Bite from that "best of" list every weekday.
Don't worry. We have a whole bunch of interviews coming your way in February — Jill Lepore, Malcolm Gladwell, Susan Cain, Ray Dalio, David Chalmers, and a bunch of other brilliant thinkers. It's going to be great, if we do say so ourselves. Until then, we hope you enjoy these 22 snappy invitations to supercharge your curiosity in the early days of 2022.
Today, at #21, we have "Work Won't Love You Back: How Devotion to Our Jobs Keeps Us Exploited, Exhausted, and Alone" by Sarah Jaffe. When it comes to our jobs, Sarah says, many of us are trapped in unhealthy relationships. Even if you've found a job you love, ask yourself: Does it love you back? Or does it devour your waking hours, pay you less than you deserve, force you to attend team-building events, and refuse to punish the bandit who strolls around the office brazenly sipping from your personal mug? To put it another way, "the labor of love," Sarah writes, "is a con." But all hope is not lost. If we can untangle the knotty relationship between work and love, we might just find ways to be fuller versions of ourselves, both in and out of the office.
To learn more about Sarah's work, visit www.sarahljaffe.com. And if you want to hear more Book Bites, you can download the Next Big Idea app at www.nextbigideaclub.com/app.