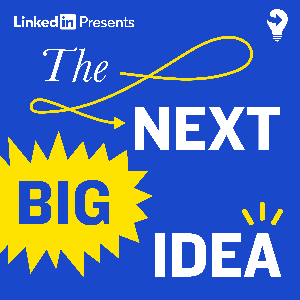 Book Bite #22: Racism Costs Everyone. How Can We Prosper Together?
01.19.2022 - By The Next Big Idea
Last year, we worked with some of the world's best non-fiction writers to create audio summaries of their books. Until now, these summaries — we call them Book Bites — have only been available in the Next Big Idea app. But for the next few weeks, we're going to share the 22 most popular Book Bites with you.
Does that mean we're pausing our usual interviews? Yes. But only for a bit. We'll have a fresh batch ready for you in February! In the meantime, we'll be posting a new Book Bite on this feed every weekday. Think of it as 22 opportunities to stimulate your curiosity in the early days of 2022.
First up, at #22, we have "The Sum of Us: What Racism Costs Everyone and How We Can Prosper Together" by Heather McGhee. This New York Times bestseller is animated by a deceptively simple question: Why can't we have nice things? By "we," Heather means Americans; and by "nice things," she means good schools, roads that aren't pitted with potholes, jobs that pay enough to live on. Her conclusion? We can't have nice things because "white people … resist policies that could benefit them, just because they might also benefit people of color." In the hopes of finding ways to break that cycle, Heather embarked on a cross-country journey to understand how institutional racism can cause economic harm to everyone and how ending discrimination will benefit all of us.
To learn more about Heather's work, visit www.heathermcghee.com. And if you want to hear more Book Bites, you can download the Next Big Idea app at www.nextbigideaclub.com/app.