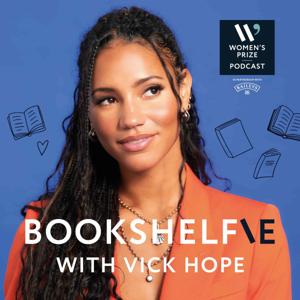 Join new host Yomi Adegoke as she explores the Bookshelfie titles which have inspired writer and podcaster Elizabeth Day. 
Elizabeth is an award-winning journalist, the author of six books, spanning fiction and non-fiction, and host of the critically acclaimed hit podcast - How To Fail - which explores how failure can ultimately lead to success. She's also a judge for this year's Women's Prize. 
Elizabeth's book choices are: 
** The Ordinary Princess by M. M. Kaye
** The Cazalet Chronicles by Elizabeth Jane Howard
** The Weather in the Streets by Rosamond Lehman
** Good and Mad: The Revolutionary Power of Women's Anger by Rebecca Traister
** Their Eyes Were Watching God by Zora Neale Hurston
Every week, join journalist and author Yomi Agedoke, and inspirational guests, including Elizabeth Day, Sara Pascoe and Chimamanda Ngozi Adichie as they celebrate the best books written by women. The Women's Prize for Fiction is one of the most prestigious literary awards in the world, and has been running for over 25 years, and this series will offer unique access to the shortlisted authors and the 2021 Prize winner. 
This podcast is produced by Bird Lime Media.
Hosted on Acast. See acast.com/privacy for more information.