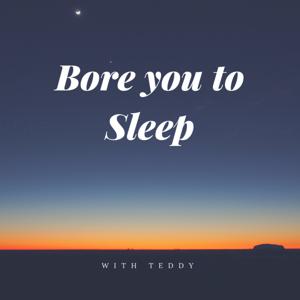 Bore You To Sleep - Sleep Stories for Adults
By Teddy
What's Bore You To Sleep - Sleep Stories for Adults about?
The Sleep Podcast that reads you a short story to try and help you sleep.
The stories are read in slow English so they can also help listeners everywhere improve their English and improve their listening, while getting a good night's rest.
No one wants insomnia so lie back and relax as this hopefully helps to make you feel sleepy.
Say hello or become a sponsor of the podcast at www.boreyoutosleep.com
Support this podcast: https://podcasters.spotify.com/pod/show/boreyoutosleep/support