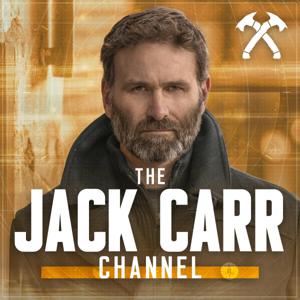 Today's guest on Danger Close is Brad Leone. Brad Leone is one of the most exciting names in the world of food. 
In addition to being a popular chef, he's also an avid outdoorsman who merges his passions in his new bestselling book Field Notes for Food Adventure: Recipes and Stories from the Woods to the Ocean. In it, Brad combines his love for fishing, hunting and traveling with his unique approach to food, emphasizing the use of fire and fermentation. 
Brad also competed in the recent SIG Hunter Games along with Jack and other outdoor enthusiasts including Laura Zerra, Eli Crane, Bo Sandoval, Royce Gracie, Valentina "The Bullet" Shevchenko, and others.
Brad is known for his widely popular online series on Bon Appetit's YouTube channel, It's Alive with Brad, and It's Alive: Goin' Places, drawing hundreds of thousands of viewers. 
You can follow him on Instagram @brad_leone
Sponsors:
SIG Sauer: Today's episode is presented by SIG Sauer.
Ten Thousand: Today's featured gear segment is brought to you by Ten Thousand. Ten Thousand is offering our listeners 15% of their purchase! Go to tenthousand.cc and enter code DANGERCLOSE15 to receive 15% off.
Aimpoint: Today's show is also brought to you by Aimpoint. Go to aimpoint.info/jackcarr and use the offer code jackcarr to get a free signed copy of THE DEVIL'S HAND hardcover with the purchase of any Aimpoint Comp Series or Micro Series optic. 
Featured Gear:
Seaholm Rover Field Watch
Down the River Forge - Kane Knife