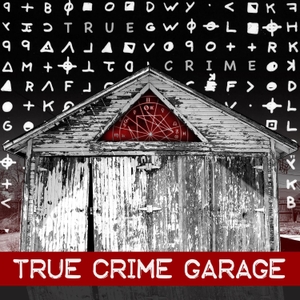 Brandon Lawson Update ////// 310
Part 1 of 1 
 
 
www.TrueCrimeGarage.com 
 
This week we go beyond the 911 call as new details have come out regarding a missing persons case that has captivated the True Crime Garage Army and amateur sleuths. Join us in the garage as we discuss Brandon Lawson's strange movements and actions the night he went missing. 
 
Beer of the Week - Alpha Abstraction by Wild Leap Brewing Company 
Garage Grade - 4 and a half bottle caps out of 5 
 
Check out these great sponsors and save some CA$H with our codes
www.HelloFresh.com/Garage80 - use code GARAGE80 for $20 off your first 4 boxes!
www.TakeCareOf.com - use code GARAGE for 25% off!
www.FabFitFun.com - use code GARAGE to get $10 off!
 
The full archive of True Crime Garage is available on the Stitcher listening app - for FREE. Our show "Off the Record" is only on Stitcher Premium. For a FREE month of listening go to http://stitcherpremium.com/truecrimegarage and use promo code GARAGE