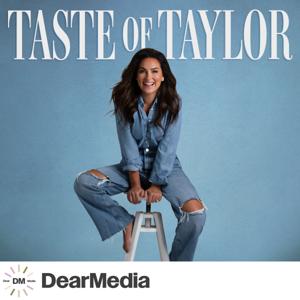 Tay sits down with Larry Crespo, the mastermind behind the Instagram account @bravobygays. They share their opinions on bringing in new Housewives, the inconsistencies between reality TV today vs. 20 years ago, and the new splash of Lala's payback.
Right now, Dad Grass is offering our listeners 20% off your first order when you go to DADGRASS.COM/TAYLOR
Visit drinksmooj.com to find Smoojnear you or use code TAYLOR to get 15% off an entire box of hard smoothies shipped straight to your doorstep.
Listen to Fed Up on Apple Podcasts, Amazon Music, Spotify, or you can listen early and ad-free by joining Wondery Plus in the Wondery app.
Go to SplendidSpoon.com/TAYLOR for $50 off your first box when you subscribe.
Visit www.stevemadden.com use code TAYLOR20 for 20% off your next purchase. Promo codeexcludes pre-order items.
Produced by Dear Media
See Privacy Policy at https://art19.com/privacy and California Privacy Notice at https://art19.com/privacy#do-not-sell-my-info.