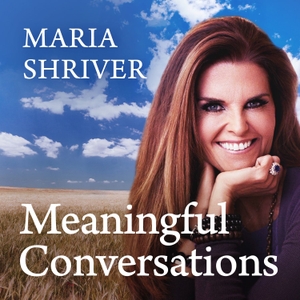 "Everybody wants to be brave, but no one wants to be vulnerable...Courage doesn't exist without vulnerability."
-Brene Brown
Brené Brown wants to help you choose "Courage over comfort."
She has spent the past two decades of her life researching and writing about courage, vulnerability, shame, and empathy. She's got five New York Times bestselling books, including her latest Dare to Lead. She's also the brains behind one of the most popular TED Talks ever, titled "The Power of Vulnerability." Now, Brené also has her first Netflix Special "A Call to Courage," in which she calls for us to choose courage over comfort in a culture that's defined by scarcity, fear and uncertainty.
I recently got to sit down with Brené and we enjoyed an engaging and thought-provoking conversation about empathy, belonging and human connection. Her message always inspires me to lean into the uncomfortable parts of life and find the courage I need to show up and show my true self. I hope her message today will inspire you to do the same.
If you're looking for more inspiration and words of wisdom, then please sign up for my free weekly email newsletter - The Sunday Paper. Visit website mariashriver.com to subscribe.