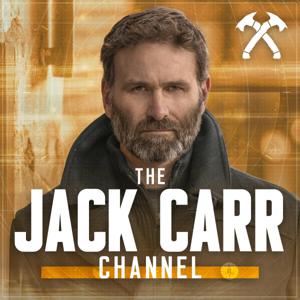 Today's guest on Danger Close co-hosts one of the most popular morning shows in the country, and is the author of a brand new New York Times bestseller. 
Brian Kilmeade is a co-anchor of Fox & Friends on the Fox News Channel, the host of The Brian Kilmeade Show on Fox News Talk Radio, a New York Times bestselling author, and the host of the recently announced One Nation with Brian Kilmeade on Fox News airing Saturday evenings! 
In his latest book, The President and the Freedom Fighter: Abraham Lincoln, Frederick Douglass, and Their Battle to Save America's Soul, he looks at the relationship between Abraham Lincoln and Frederick Douglass and their fight to end slavery in America.
You can follow him on Instagram @kilmeade and find his latest book tour dates at briankilmeade.com.
 
 
Sponsors:
Navy Federal Credit Union: Today's episode is presented by Navy Federal Credit Union. Learn more about them at navyfederal.org
Black Rifle Coffee Company: Today's episode is also brought to you by Black Rifle Coffee. Purchase at www.blackriflecoffee.com/dangerclose and use code: Dangerclose20 at checkout for 20% off your purchase and your first coffee club order!
Featured Gear:
Today's featured gear segment is sponsored by SIG Sauer. You can learn more about SIG here.
Wasteland Forge Sheath
Beared Frogman Light
Barney's Frontier Gear Pack