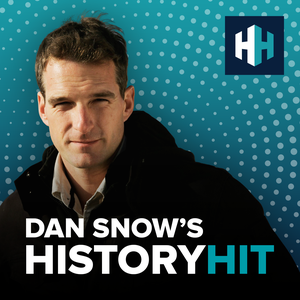 Joanna McCunn joined me on the podcast to discuss the history of some of Britain's oldest and strangest laws. From shooting Welshmen with longbows, to Oliver Cromwell banning mince pies, we also discussed 19th century policing and vagrancy acts.
Subscribe to History Hit and you'll get access to hundreds of history documentaries, as well as every single episode of this podcast from the beginning (400 extra episodes). We're running live podcasts on Zoom, we've got weekly quizzes where you can win prizes, and exclusive subscriber only articles. It's the ultimate history package. Just go to historyhit.tv to subscribe. Use code 'pod1' at checkout for your first month free and the following month for just £/€/$1.
 See acast.com/privacy for privacy and opt-out information.