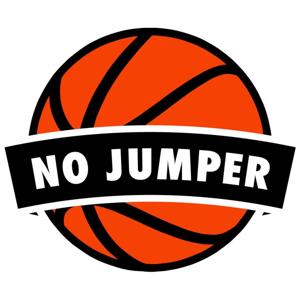 Brittany Renner GOES IN on the Hosts for Questioning Her Relationship & Body Count!
11.17.2021 - By No Jumper
Brittany Renner is back, specifically to confront AD and what he said about her on the No Jumper Show! She also talks about her lifestyle, being single, coparenting, whether she's trolling or not and more! https://www.instagram.com/bundleofbri...
-----
NO JUMPER PATREON
http://www.patreon.com/nojumper
CHECK OUT OUR NEW SPOTIFY PLAYLIST
https://open.spotify.com/playlist/5te...
FOLLOW US ON SNAPCHAT FOR THE LATEST NEWS & UPDATES
https://www.snapchat.com/discover/No_...
CHECK OUT OUR ONLINE STORE!!! http://www.nojumper.com/
SUBSCRIBE for new interviews (and more) weekly: http://bit.ly/nastymondayz 
Follow us on SPOTIFY: https://open.spotify.com/show/4ENxb4B...
iTunes: https://itunes.apple.com/us/podcast/n...
Follow us on Social Media:
https://www.snapchat.com/discover/No_...
http://www.twitter.com/nojumper
http://www.instagram.com/nojumper
https://www.facebook.com/NOJUMPEROFFI...
http://www.reddit.com/r/nojumper
JOIN THE DISCORD: https://discord.gg/Q3XPfBm
Follow Adam22:
https://www.tiktok.com/@adam22
http://www.twitter.com/adam22
http://www.instagram.com/adam22
adam22hoe on Snapchat
Learn more about your ad choices. Visit megaphone.fm/adchoices