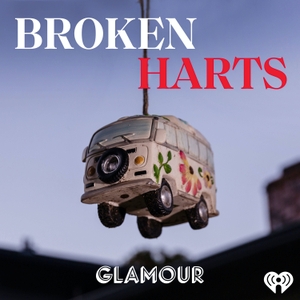 Broken Harts
By iHeartRadio & Glamour
What's Broken Harts about?
On March 23, 2018, Sarah and Jennifer Hart packed their six adopted children into their SUV and left their home in Woodland, Washington, only a few hours after a representative from Child Protective Services rang their doorbell, intending to follow up on a child welfare call. Three days later, a passerby spotted the car upside down at the bottom of a 100-foot cliff off U.S. Highway 101 near Mendocino, California. All the people inside or found nearby were dead: the two moms (who were white) and four of the kids (who were black). Two kids (also black) are still missing but presumed dead.
In the weeks following the crash, upsetting details emerged about the Harts. None of the victims in the car were wearing seatbelts. Jen, the driver, had a blood alcohol content that was over the legal limit; and in the bodies of Sarah and two of the kids, the coroner found diphenhydramine, an ingredient commonly found in allergy medicines like Benadryl. Though they appeared to be a tight-knit, fun-loving, and adventurous family on social media, it came out that the mothers had withdrawn their children from school and been accused of abuse in three different states. The kids, who ranged in age from 12 to 19, were alarmingly thin and two of them had complained to neighbors that their mothers were starving and beating them.
There are a number of mysteries at the heart of this tragedy. Our goal is to untangle them and get as close as we can to answering the biggest question of all: WHY?