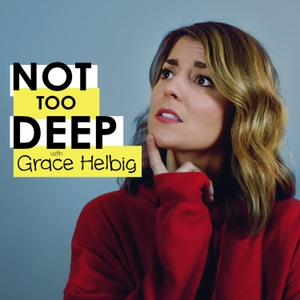 We're back! We've got a longer show and more fun with guests! This week comedian and retired biological engineer (not kidding!!) Brooks Wheelan joins us on the podcast. He told us all about his new podcast, "Entry Level," growing up on a farm, and his missed connection with the Papa John's founder. He also shared how a couple broke up during his standup comedy set!
-Follow Brooks Wheelan
- Twitter - https://twitter.com/brookswheelan
- Instagram - https://www.instagram.com/brookswheelan/
- Podcast - http://entrylevelwithbrookswheelan.libsyn.com/
-Check out our website  nottoodeep.com
-Subscribe to our new YouTube Channel https://goo.gl/kLBnSu
-This episode is brought to you by our buddies Squarespace, Third Love, and Casper Mattresses. Please support them for helping keep this podcast free!
See omnystudio.com/listener for privacy information.