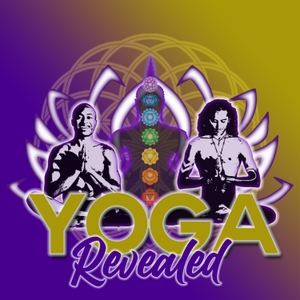 ALOHA and namaste and welcome back to another episode of YOGA REVEALED! 
On todays episode I am excited to introduce to you Bryant Wood. Bryant is an inspirational speaker, master breath work practitioner and teacher. With the transformative experience of being a former model and bodybuilder turned yogi, Bryant travels the world sharing his unique perspectives on body, breath, and mind awareness. Co founder of Modern Nirvana, a company that catalyzes transformation in peoples lives in order to take control of our spiritual and physical wellbeing, Bryant is here in LOVE! 
I am so grateful to have your presence, hearts, and JOY of sharing YOGA together! 
If you want to find Bryant on IG, check him out at @bryant.give, or myself @aleclovelifeyoga. We are both on clubhouse, check us out and join us in our future rooms! 
Thank you for tuning in with us on today's episode of the Yoga Revealed Podcast! See acast.com/privacy for privacy and opt-out information.