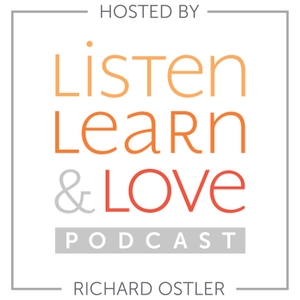 My friend Bryce Johnson joins us to share his story. Bryce is an active Latter-day Saint and is honest that he doesn't know exactly his future. He shares he could marry a man or marry a woman—and is looking for is people in his life that love, support and accept him. That are not telling him how to live his life—but walking with him in his journey.
Bryce shares coming out to his parents at age 12, serving a mission, and life after his mission. Bryce talks about difficult and positive church experiences and learning to rely on his Heavenly Parents for direction and the Savior (and therapy) to heal.
If you are not sure of your future as an LGBTQ Latter-day Saint (or someone working to help someone on this road), please listen to Bryce's story. It will help you.
Thank you for being on the podcast Bryce. You are a great man with a wonderful future!
** Please Check Out My New Book At: **
Deseret Book: www.deseretbook.com/p/listen-learn-and-love-embracing-lgbtq-latter-day-saints
Amazon: www.amazon.com/dp/1462135773