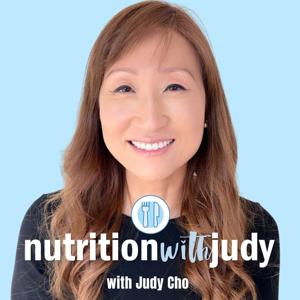 172. Build Muscle and Mass Without Carbs on a Ketogenic Diet - Robert Sikes
04.25.2022 - By Nutrition with Judy
I'm excited to sit down with Robert Sikes. We talk about macros, protein sparing modified fast, and much more. Make sure to listen to the full interview to learn more about the details.
Robert Orion Sikes is a lifetime natural competitive bodybuilder, nutrition and training consultant, and life enthusiast. He has experimented with variations of all popular performance diets to find what is and isn't effective. To influence his work, he has read hundreds of medical research papers, consumed hours of podcast audio, and tested these methods on numerous clients. He has battled with eating disorders, obsessive-compulsive disorder, and total frustration because of bad information about mainstream dieting methods. He has won his class in every natural bodybuilding competition he has entered and has a bodybuilding pro-card.
Robert received his bachelor's degree from the University of Arkansas in business management in 2014. His first competition was in 2012. His clientele include professional natural bodybuilders, CEOs, the Gold's Gym Spokane membership pool, and recreational athletes who want to push their bodies to the limit and harness the power of ketones.
We discuss the following: IntroAbout Robert SikesKetogenic Bodybuilding bookThoughts on macros and protein thresholdCalorie threshold for males and femalesCutting and refeedingThoughts on protein sparing modified fastConsumption of carbsTraining volume and training intensityTraining recommendationsBody composition and mindsetWhere to find Robert Sikes and his bookBody composition in people with eating disorder_____
RESOURCESKeto Savage: https://ketosavage.com/keto-savage-link-in-bio/  Instagram: https://www.instagram.com/ketosavage/  Twitter: https://twitter.com/ketosavage  YouTube: https://www.youtube.com/c/Ketosavage    Ketogenic Bodybuilding: https://ketogenicbodybuilding.com/  Ketogenic Bodybuilding book: https://amzn.to/3xuKaEV The Keto Savage Podcast: https://apple.co/3JqeoLPNwJ interview with Robert Sikes: https://youtu.be/0m8xMN9SVG8 ____ CHECK OUT MY BOOK, Carnivore Cure SIGN UP FOR MY WEEKLY NEWSLETTER _____  ADDITIONAL RESOURCES Nutrition with Judy Articles Nutrition with Judy Resources Cutting Against the Grain Podcast _____  FIND ME