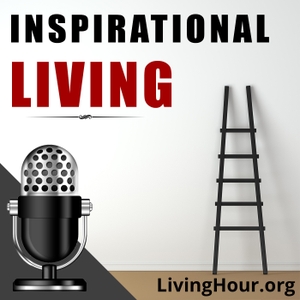 Listen to episode 561 of the Inspirational Living Podcast: Building a Personality that Attracts Other. Edited and adapted from The Secret of Success by William Walker Atkinson.
*Inspirational Podcast Excerpt* : A valuable trait of Personality is Self Respect. If you have real Self Respect, it will manifest itself in your outward demeanor and appearance. If you don't have it, you had better start in and cultivate the appearance of Self Respect, and then Remember that you are a MAN, or WOMAN, as the case may be, and not a lowly, Human Door Mat.
Face the world firmly and fearlessly, keeping your eyes well to the front. HOLD UP YOUR HEAD! There is nothing like a stiff backbone and raised head for meeting the world. The person with bent head seems to apologize for living and being on the earth (and the world is apt to take such as their own valuation). An erect head enables one to walk past the dragons at the door of Success.
Think Self Respect and act Self Respect. Let the "I AM" within you manifest itself. Don't crawl — don't cringe — don't grovel – but do be a Real Human Being.
Support this podcast at — https://redcircle.com/inspirational-living/donations
Advertising Inquiries: https://redcircle.com/brands
Privacy & Opt-Out: https://redcircle.com/privacy