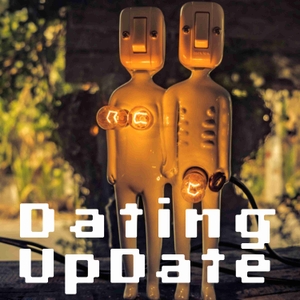 Building an Attractive Lifestyle That Attracts the Women You Want (PG Podcast 41)
09.24.2017 - By Dating UpDate





















Why You Need to Build An Attractive Lifestyle...
Living a life that you love is one of the main pillars of changing your dating life. Building an attractive lifestyle is a good predictor for the quality of women you can attract.
When a woman is deciding if she wants to date you or if you are relationship material, an important factor is if she can see herself in your life.
Not only does she need to see herself in your life, but is it a lifestyle she wants to be apart of.
Ask yourself this, if she was able to watch you during the week without you knowing, would she still be interested in getting to know you.
Improving your lifestyle will make you a more well-rounded man. When you are more well-rounded, you'll be able to connect and build commonalities faster and easier.
There's a simple way to start improving your lifestyle.
Start doing more things that you love. Stop doing that you hate.
IN THIS EPISODE, YOU'LL LEARN:
* The basics to building commonalities with anyone
* How building an attractive lifestyle will make it easier to attract the women you want
* Why it's harder to connect to people nowadays, and what is holding people back
Right click here and save-as to download this episode to your computer.
LINKS AND RESOURCES MENTIONED IN THIS EPISODE:
* Confidence UpDate 30-Day Free Program
These previous podcasts will help too...
* What Women Want (PG Podcast 37)
* How to Ask a Girl Out Using Group Dates (PG Podcast 36)
* Attracting Women Through Giving Value (PG Podcast 34)
 
You Are A Badass, Action-Taker! Thanks For Listening!
You are now a Pompous Gentlemen. Thank you so much for listening and more importantly, good job on taking steps to improve your dating life.
And becoming the attractive man you were destined to be.
Please share this episode if you enjoyed it or want to say thanks. Use the social media buttons at the side or bottom of the page.
Also, please leave an review for the Pompous Gentlemen Podcast on iTunes and Stitcher! Ratings and reviews help us out greatly! We'd love you forever for a 5 star review. We read each and every one of them.
Any questions, comments or feedback, please e-mail me at [email protected]
If you haven't yet,