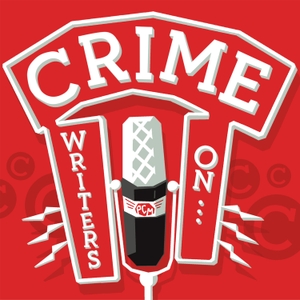 As summer rolls on, so do the hot new podcasts. First, the panel revisits the Patriot Movement in the sequel to Bundyville: "The Remnant." It's a deep look at how a bomber who targeted a former co-worker may be tied to the larger anti-government movement.
FOR OUR SPOILER-FREE REVIEW OF "BUNDYVILLE: THE REMNANT," GO TO 26:26.
Then the crime writers dive into "The Clearing," an investigation into serial killer Edward Wayne Edwards. A journalist and the killer's daughter try to sort out what other crimes he committed…and which ones he didn't.
FOR OUR SPOILER-FREE REVIEW OF "THE CLEARING," GO TO 53:16
Then in crime of the week, do chickens have felons?
For exclusive podcasts and more, join our group at patreon.com/partnersincrimemedia.
SPONSORS THIS EPISODE
SnapKitchen - Get started at snapkitchen.com and use promo code CRIME to save $20 a week on your first 4 weeks
Rothy's - go to Rothys.com/crime to get your new favorite flats
BetterHelp - get 10% off your first month with the discount code CRIME at betterhelp.com/crime
ThirdLove – visit ThirdLove.com/crime for 15% off today
Instacart – Get $10 off your first order today at Instacart.com or through the mobile app and with code CRIME
http://www.crimewriterson.com/listen/clearing
Support the show.