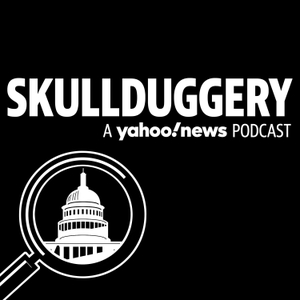 Buried Treasure: COINTELPRO (Part 1: The Burglary)
03.06.2021 - By Skullduggery
On March 8, 1971, a group calling themselves the Citizens' Commission to Investigate the FBI successfully broke in to an FBI field office in Media, Pennsylvania. The documents that they stole revealed a massive illegal surveillance program being run by the Bureau, designed to intimidate, persecute, and destroy primarily Black individuals and organizations. In this episode, the first of our two-part "Buried Treasure" series commemorating the fiftieth anniversary of this historic break-in, Michael Isikoff and Dan Klaidman talk with Keith Forsyth, a member of the team that committed the burglary, and Betty Medsger, the journalist whose investigative reporting first made public the shocking findings from the trove of stolen documents.
Stay tuned for Part 2 of this series, featuring an interview with Shaka King, director of the new film Judas and the Black Messiah.
GUESTS:
- Keith Forsyth, member, Citizens' Commission to Investigate the FBI
- Betty Medsger, author and investigative reporter
HOSTS:
- Michael Isikoff (@Isikoff), Chief Investigative Correspondent, Yahoo News
- Dan Klaidman (@dklaidman), Editor in Chief, Yahoo News
RESOURCES:
- The Burglary: The Discovery of J. Edgar Hoover's Secret FBI by Betty Medsger (2014)
- "After 43 years, activists admit theft at FBI office that exposed domestic spying" by Michael Isikoff (Jan. 6, 2014)
- "The Greatest Heist You've Never Heard of" (NYT Video, 2014)
- 1971, documentary film dir. by Johanna Hamilton
Follow us on Twitter: @SkullduggeryPod
 See acast.com/privacy for privacy and opt-out information.