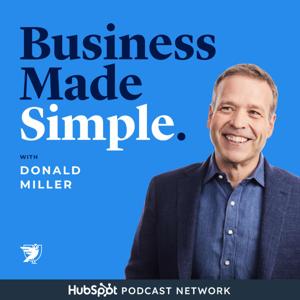 Business Made Simple with Donald Miller
By BusinessMadeSimple.com
What's Business Made Simple with Donald Miller about?
Welcome to the Business Made Simple Podcast where we coach you to build your business like an airplane. The cockpit is your leadership. The body is your overhead. The right engine is your marketing. The left engine is your sales. The wings are your products and the fuel tanks are your cash flow.
If you build the six parts of your business correctly it will fly far and fast. Every week we help a business owner just like you optimize their airplane.