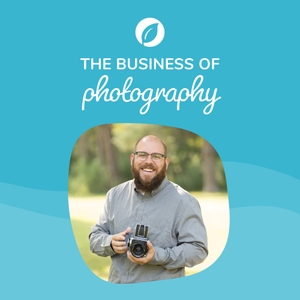 Business of Photography Podcast
By Sprout Studio
What's Business of Photography Podcast about?
You're a great photographer, and you deserve to make a great living from photography. But sometimes, the business side can feel overwhelming and confusing.
I'm Bryan Caporicci and I've been a professional wedding and portrait photographer for over ten years now. I've been where you are and I navigated the waters. I cut through the clutter. I've been able to enjoy the freedom and flexibility (financially and otherwise) that being an entrepreneur brings.
I now help tens of thousands of photographers like you how to succeed in photography.
The Business of Photography Podcast is your guide through the business of being creative, so you can build a thriving photography business. The podcast features interviews with the most successful photographers in the world and includes in-depth, actionable conversations that will help you simplify and clarify the business of photography.