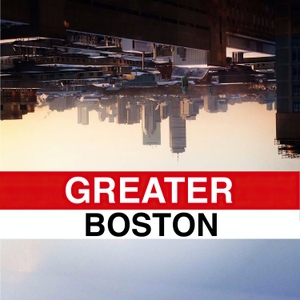 Production
Greater Boston is written and produced by Alexander Danner and Jeff Van Dreason, with recording and technical assistance from Marck Harmon.
Do you dig our show? Great! Please consider leaving us a review on Apple Podcasts, or one of the other podcast apps. Or write it in the sand. Right it in a paper airplane and shoot it at the moon. Write it down on paper, stuff it in a bottle and throw it in the ocean. Is that considered pollution? If it is, don't do that. Unless it's a really great review.
Thank you to supporters Bridge and Rasmus! You to can support us on Patreon at http://www.patreon.com/greaterboston!
Content warnings at end of show notes.
Cast
This episode features:
Braden Lamb as Leon Stamatis (he/him)
Mike Linden as Oliver West (he/him) and Marlo (he/him)
Jordan Higgs as Ethan Bespin (he/him)
Rick Zieff as Manager, Sales, and Lawyer (he/him)
James Capobianco as Dipshit Poletti (he/him)
Lydia Anderson as Gemma Linzer-Coolidge (she/her)
Michael Melia as Phillip West (he/him)
Julia Propp as Louisa Alvarez (she/her)
Kelly McCabe as Nica Stamatis (she/her)
Mario Da Rosa Jr as Isaiah Powell (he/him)
Jessica Washington as Isabelle Powell (she/her)
James Oliva as Michael Tate (he/him)
Summer Unsinn as Charlotte Linzer-Coolidge (she/her)
and Sam Musher as Emily Bespin (she/her)
and David Rheinstrom as the Legion Announcer
And:
Iri Alexander
Cole Burkhardt
Fox Cooper
Tina Daniels
Christopher Dole
Todd Faulkner
Jack Pevyhouse
Alma Roda-Gil
Zane Sexton
and Alex Welch as LEGION 
Music
Charlie on the MTA by Emily Peterson and Dirk Tiede
Blackberry Rag, Farewell to Nigg, and Tam Lin set by Adrienne Howard, Emily Petersen, and Dirk Tiede
Drums by Jim Johanson
Contact
Find us online at GreaterBostonShow.co
Follow us on Twitter @InGreaterBoston
Sponsors
Find all of our sponsor discount links at: https://fableandfolly.com/partners/
Content Warnings
Kidnapping 
Forced accidental hypnosis
Capitalism
Political anxiety and political unease
Incarceration and police interrogation
Excessive Marlo monologuing
Expressions of hunger / lack of food threat of mass eviction
Click here to sign up for our newsletter now - powered by Aweber! And go toaweber.com/greater to sign up for your FREE Aweber account!
A production of ThirdSight Media LLC.
Copyright 2015 - 2020 Alexander Danner & Jeff Van Dreason