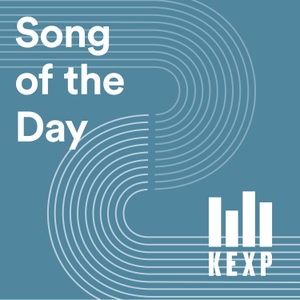 Byland - "Mine" from the 2020 self-released album Gray.
For her latest LP Gray, Albuquerque-based artist Alie Renee Byland (who records under the name Byland) immersed herself in the Seattle music scene, collaborating with producer and multi-instrumentalist Nathan Yaccino (known for his work with Soundgarden, Noah Gundersen, Brandi Carlile). For today's featured track, she invited local musicians Abby Gundersen and Meagan Grandall (aka Lemolo) into the Ballard recording studio. 
In a press release, she tells us:
"Mine" is about realizing that my energy is finite and that I have permission to say "no". I grew up idealizing the notion of giving without limit. When I felt drained, I thought there was something wrong with me. Last Summer, I was feeling especially emotionally and relationally exhausted. I wrote this song while I had an overwhelming amount of calls, emails and texts to respond to. I intentionally wanted "Mine"'s rhythm and offset melody to feel abrupt at times, to express the sense of being pulled in polarizing directions.
I was nervous to bring another track to my producer, Nathan Yaccino, given that we were well into the recording process already. But after sharing a simple phone demo, we promptly sat down together and fleshed out the piano tracks, vocals and overall vision for this song. Abby Gunderson's cinematic strings and the haunting harmonies of Meagan Grandall helped fortify and exemplify the internal expanse this song symbolizes. A liberating anthem, "Mine" is perhaps the most emblematic of the record's ode to prioritizing mental health, by giving a voice to subconscious thoughts, and creating space within, a space that's mine."
Read the full post on KEXP.org
Support the show: https://www.kexp.org/donate
See omnystudio.com/listener for privacy information.