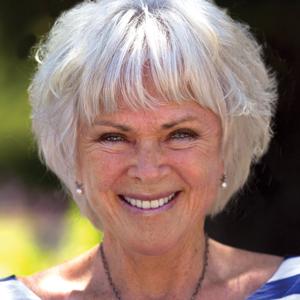 This episode featuring The Work was recorded at an event with Byron Katie at Spirit Rock Meditation Center in Woodacre, CA. In this episode, we hear Byron Katie's opening remarks and an introduction to her "I complain about" exercise. In this exercise, you are invited to make a list of complaints by completing the phrase:
I complain about (write a person's name) because (write your reason).
For example, I complain about my mother because she lied to me.
Next, Byron Katie moves into The Work, which is a simple, yet powerful process of questioning our stressful beliefs. A participant in the audience reads her complaint, "I complain about my son's disease because it causes him to suffer." Byron Katie then facilitates this participant on the thought, "My son's disease causes him to suffer." This is Episode One of Three.
Please tune in next week for the next episode.
Everything you need to do The Work is available free at byronkatie.com.
Thank you to Amigo for our theme music.
(link to music: https://spoti.fi/38Fadd8)
©2020 Byron Katie International, Inc. All rights reserved.