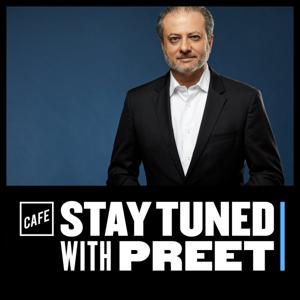 In a special episode of CAFE Insider, Preet and Joyce discuss Justice Stephen Breyer's retirement from the Supreme Court, and reflect on his legacy. President Biden now faces the tough question of nominating Breyer's replacement. Who will it be? What will the confirmation process look like? And what does it mean for the Court?
To listen to the full episode for free, head to cafe.com/breyer and sign up to receive an email with the link to the show.
Stay informed. For insight into the most important issues of our time, try the membership free for two weeks: www.cafe.com/insider. You'll get access to full episodes of the podcast, and other exclusive benefits.
This podcast is brought to you by CAFE Studios and Vox Media Podcast Network. 
Tamara Sepper – Executive Producer; Nat Weiner – Audio Producer; Jake Kaplan – Editorial Producer
Learn more about your ad choices. Visit podcastchoices.com/adchoices