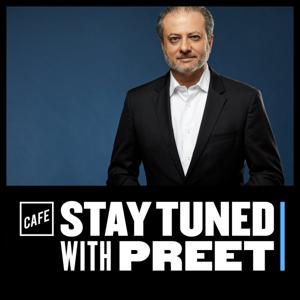 The January 6th Committee, John Eastman, and Ginni Thomas are making headlines this week.
This week on the CAFE Insider podcast, Dan Goldman guest co-hosts with Joyce Vance. Dan served as House Majority Counsel during the first impeachment of Donald Trump, and before that, he was an Assistant U.S. Attorney in the Southern District of New York under Preet. 
In this sample from the episode, Joyce and Dan break down a federal judge's determination that Trump likely committed crimes in his efforts to overturn the 2020 presidential election results. They also discuss the impact this court decision might have on a potential criminal investigation into Trump and his allies.
In the full episode, Joyce and Dan discuss: 
– The challenges associated with prosecuting Trump for his involvement in the insurrection;
– The texts Ginni Thomas, the wife of Supreme Court Justice Clarence Thomas, sent to Trump White House chief of staff Mark Meadows, in which she pressed Meadows to help overturn the election results; and
– The reports that Jared Kushner will meet with the January 6th Committee later this week.
Get tickets to Stay Tuned with Preet live show in NYC on March 31, featuring Preet in conversation with Ben Stiller, Garry Kasparov, and special guest Lt. Col. Alexander Vindman (Ret.): cafe.com/events
Stay informed. For insight into the most important issues of our time, try the membership for one month for $1.00: www.cafe.com/insider. You'll get access to full episodes of the podcast, and other exclusive benefits.
This podcast is brought to you by CAFE Studios and Vox Media Podcast Network. 
REFERENCES & SUPPLEMENTAL MATERIALS: 
Tickets to Stay Tuned with Preet Live featuring Ben Stiller, Garry Kasparov, and Lt. Col. Alexander Vindman (Ret.)
John Eastman v. Benni Thompson et al., U.S. District Court Central District of California, order re privilege of documents dated January 4-7, 2021, 3/28/22
Learn more about your ad choices. Visit podcastchoices.com/adchoices