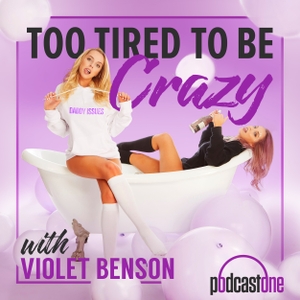 On today's episode, Netflix's Too Hot To Handle, Francesca Farago joins me as we spill the TEA addressing the lies told by Call Her Daddy's host Alexandra Cooper, living together, hooking up, sex stories - including me maybe... masturbating in Frankie's bed, Miami, team Sofia Franklyn, and last but not least, we answer ALL of your dating questions!!!
Trust me, this is one episode you don't want to miss!!
Don't forget to subscribe, and check out my solo series, Dumb B*tch Bootcamp, if you're looking for some empowering tips from dating to confidence, I got you. See you next Thursday Baddies!!
Check out my amazing sponsors!
Headspace: Go to headspace.com/tootired for a FREE ONE-MONTH TRIAL with access to Headspace's full library of meditations for every situation!
Psychic Source: Go to Apple or Google Play and Download the Psychic Source App. Be sure to use Promo Code 'VIOLET" when you sign up. Or call 1.800.355.9214 and mention promo code VIOLET for your first discount!
Better Help: Get 10% off your first month with the discount code "TOOTIRED" - Get started today at www.betterhelp.com/tootired