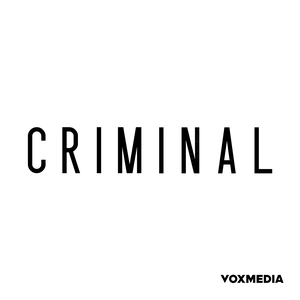 Episode 134: Call Russ Ewing
02.21.2020 - By Criminal
"The police had surrounded the house. They had been there for quite a while. They didn't want to try to rush the house because they thought he might kill one of the innocent people. But after waiting for a long time, I asked the police: 'Let me see if I can talk to the guy.'"
Thanks to CBC Licensing.
Criminal is a proud member of Radiotopia from PRX.
If you haven't already, please review us on Apple Podcasts! It's an important way to help new listeners discover the show: iTunes.com/CriminalShow.
Say hello on Twitter, Facebook and Instagram. Sign up for our newsletter, The Accomplice.
If you'd like to introduce friends or family members to podcasts, we created a How to Listen guide based on frequently asked questions.
Artwork by Julienne Alexander.
Sponsors:
Article Get $50 off your first order of $100 or more at Article.com/criminal
Imperfect Foods Just go to ImperfectFoods.com/CRIMINAL to get $10 off your next four orders. Just enter CRIMINAL at check out.
Quip Go to GetQuip.com/Criminal right now and get your first refill pack FREE with a QUIP electric toothbrush.
Simplisafe Protect your home today and get free shipping at SimpliSafe.com/CRIMINAL
Squarespace Try Squarespace.com/criminal for a free trial and when you're ready to launch, use the offer code CRIMINAL to save 10% off your first purchase of a website or domain.
Sun Basket Go to sunbasket.com/criminal and enter promo code CRIMINAL at checkout for $35 off your order.
Third Love Go to thirdlove.com/criminal now to find your perfect-fitting bra… and get 15% off your first purchase.
ZipRecruiter Try ZipRecruiter for free at ZipRecruiter.com/criminal