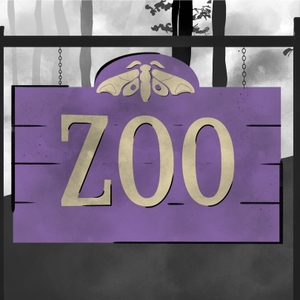 Episode 18 - Campfire Stories
06.17.2019 - By Zoo
McKayla and Amos go camping while looking for legendary lumberjack cryptids. 
Zoo is created by C.J. Housh, Coni Kitts, and Codi Phillips. 
written by C.J. Housh
McKayla Kespar is Coni Kitts
the Mothman and Amos provided by C.J. Housh
Alexander Beckett is Nathan Gandy
Opening narration by Amanda Hall check out her podcast on twitter @shoebox pod 
Directed by Codi Phillips. 
Sound Design by C.J. Housh
Original Music by Nathan Gandy 
Follow us on twitter @zoopodcast.