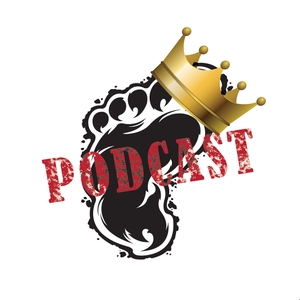 **Note: This episode of the Bigfoot, King of the Forest Podcast is outside the normal format. We wanted to get back into the studio, but it has been hectic and we were not prepared with our normal structure. We hope you enjoy our "campfire stories" and we will be back to our normal format starting again on Episode 40**
On Episode 39 of the Bigfoot, King of the Forest Podcast Sara & Jeff are back at Rougarou Studios with Paxton and Madelyn to sit around our virtual campfire and tell some spooky campfire stories. 
We start off the show talking about our recent camping trip to Toledo Bend State Park in the Sabine National Wildlife Refuge in western Louisiana. We had a bit of an odd "encounter" that will forever be unexplained. Was it the Sabine Thing? Cousin Eddie? We will never know!
We then start the fire, kick back and get into our stories. 
We hope you enjoy this slight deviation!