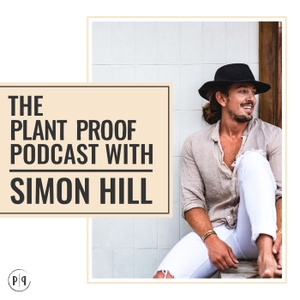 In Episode 111 I sit down with Environmental Researcher Nicholas Carter to discuss claims made in the Kiss the Ground documentary that was released on Netflix a few weeks ago.
Specifically we cover:
•The claims made by the documentary around reversal of climate change
•Pro's and Con's of the solutions put forward by the documentary
•Holistic grazing and carbon sequestration
•Alan Savory and science
•Importance of conservation and restoration of forests
•Grasslands versus forests for carbon sequestration
•What a shift to holistic grazing would mean for diets globally
•The evidence based way for individuals to lower their food based environmental footprint
•and much more
Resources:
•FCRN Grazed and Confused Report
•Paul Hawken's Drawdown Review solutions - Sort by impact and you will see Plant-Rich diets are in the top 4 of all solutions in both scenario 1 and scenario 2 that they put forward.
•Maria Nordborg's review of Holistic Grazing and Alan Savory's claims
•Tim Searchinger's paper on land use
•Matthew Hayek's paper on what a shift from factory farmed cows to grazing cows means for beef supply
•Database of environmental science articles on food and planetary health compiled by Dr Tushar Mehta and Nicholas Carter
•An expansive article I wrote on our food system and climate change
Book:
My book is coming out early 2021 published with Penguin - I cannot wait to share with you. In the lead up the launch I am going to share information about the title, cover, ways to win a copy, live event dates, free e-books etc. Register your email here so I can keep you up to date.
Want to support the show?
The single best way you can support the show is by leaving a review on Apple podcast app - it only takes a few minutes and would be much appreciated.
Simon Hill, Nutritionist, Physiotherapist
Creator of Plantproof.com - a free resource for plant based nutrition information