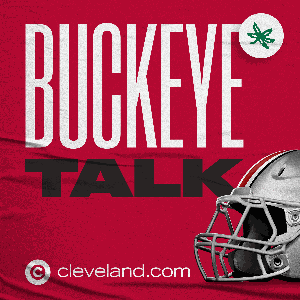 It's the big Thursday Buckeye Talk episode, and Doug Lesmerises, Nathan Baird and Stephen Means have a lot to cover.
There are 15 rapid-fire questions from text subscribers as the Buckeyes prepare for a trip to Penn State on Saturday; a discussion about the Wisconsin-Nebraska cancellation; suggestions from listeners on what Nathan should have to do to pay off his losing bet to Doug from the season opener; and a review of the Final Four in our Chain Restaurant Bracket.
But most of the talk is on football, with a big look at the Ohio State running game. To start off, the discussion centers on whether the Buckeyes could be like last year's national champ, LSU, which featured a defense that improved a lot over the course of the season and was carried early by an offense that outscored everyone.
Could that happen for the Buckeyes as a young group of defenders eases into things?
Thanks for listening to Buckeye Talk from cleveland.com.
 See acast.com/privacy for privacy and opt-out information.