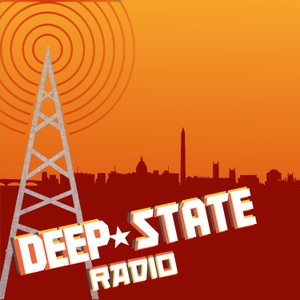 Can We Get There From Here: The Precarious Path to "The Third Reconstruction"
10.29.2020 - By Deep State Radio
A Democratic victory in the 2020 elections is not a sure thing. As we have discussed on other episodes, the elections are fraught with risks. Further, once an election takes place, there are many ways that the President or his allies can try to cling to power. Only after there is a smooth transition and new leadership however, can the US turn to the business of effectively confronting our looming challenges associated with the pandemic, economic recovery and the climate crisis. Rising to those challenges could be a moment of great hope, even of rebirth, for the United States. We discuss how we get there from here with Rep. Jamie Raskin (D-Maryland), one of the very smartest members of the U.S. Congress, and with our regulars, Dr. Kavita Patel, former senior official in the Obama White House and Ryan Goodman, professor at NYU Law School and co-editor of "Just Security." Don't miss it. Support this show http://supporter.acast.com/deepstateradio. See acast.com/privacy for privacy and opt-out information.