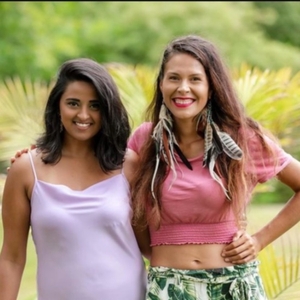 Have a hard time trusting women friends? Been betrayed by a female  friend? Wish you had a solid bestie? Tune in with us as we share some of  our stories with female friends & tips on finding your circle.
Our Instagram: @ShiftTheVibe
We're on apple & spotify!
Thank you for giving us 5 stars & leaving your feedback reviews
Next week's episode: Funny Dating Stories
Send an instagram DM voice note of a funny, terrible, interesting dating story for a chance for it to be anonymously featured!
CHALLENGE: comment on our Instagram, tag a female friend who you're grateful for & share 1 reason that makes her awesome