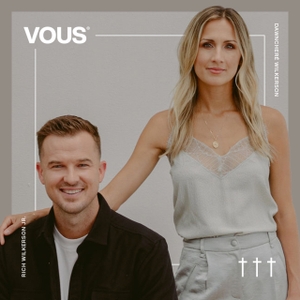 Can You See It? — Play The Long Game — DawnCheré Wilkerson
12.07.2020 - By VOUS Church
The "see it to believe it" mindset clashes with the faith-filled patience required for believers. In fact, our belief in God hinges on our trust in the very thing we do not see.
Although the world would offer us an encyclopedia of excuses to lose sight of what God is trying to do, through faith we are offered a glimpse at the bigger picture. In an installment of the "Play The Long Game" collection, Pastor DawnCheré Wilkerson opens our eyes in the talk "Can You See It?"
In this long game, when we don't see our dreams come to fruition instantly, we can fix our eyes on the one who can. Whether we can see it or not our faith is the very assurance that propels us to a hopeful future.