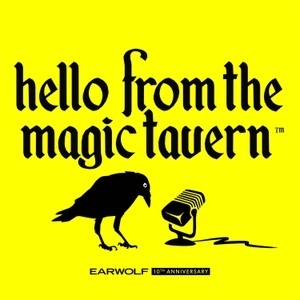 A visit to a quaint candy shop owned by McTruffle Fondue reveals some strange secrets.
Credits:
Arnie: Arnie Niekamp
Chunt: Adal Rifai
Usidore: Matt Young
McTruffle Fondue: Paul Scheer
Lincoln: Evan Jacover
Tricia: Kate James
Producers: Arnie Niekamp, Matt Young, and Adal Rifai
Post-Production Coordination: Garrett Schultz
Earwolf Producer: Kimmie Lucas
Editor: Sage G.C.
Special Assistance: Ryan DiGiorgi
Magic Tavern Logo: Allard Laban
Theme Music: Andy Poland
See omnystudio.com/policies/listener for privacy information.