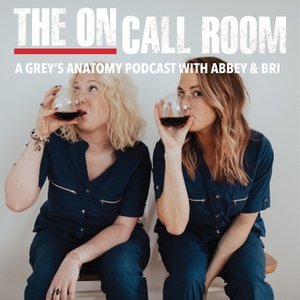 This week on the On Call Room we have the wonderful, insightful Laura scrubbing in. You're not going to want to miss this episode, especially since it is almost two hours of Grey's content.
Teddy is here, and she is a Cardio Goddess. She is a gift to Cristina, little did she know she was about to be wrapped up in one of the longest love triangles in Grey's history. Spoiler alert: IT IS STILL HAPPENING.
We find out why Chief has been so absent and scattered, and it is not because he has been having an affair with Izzie. Speaking of Izzie, she is back and she is just as terrible as we all remember her to be.
Mark Sloan has a child named Sloan and little Sloan is having another little Sloan. She moves in with Mark and Lexie and we know this can only go downhill.
Also, Owen plays a guitar and it is extremely uncomfortable to watch.
If you don't give a shit about our life updates (understandable) hit play at 9:21 where we start our Grey's discussion.
SPONSORS:
www.thisisaday.com
Use code OnCallRoomxADAY to get 20% off your first purchase!
____________________________________________________________
Become a sustaining member and cohost the show! Follow the link below:
www.patreon.com/theoncallroom