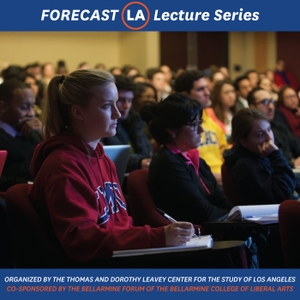 Center for the Study of Los Angeles
By Center for the Study of Los Angeles
What's Center for the Study of Los Angeles about?
In conjunction with the Forecast LA conference, the Forecast LA Lecture Series explores the future of Los Angeles from the perspective of its thought leaders, elected officials, and residents.
Lectures are held on select Tuesdays from 5-7 pm in February, March, and April in Ahmanson Auditorium, University Hall 1000 at the Loyola Marymount University Campus.