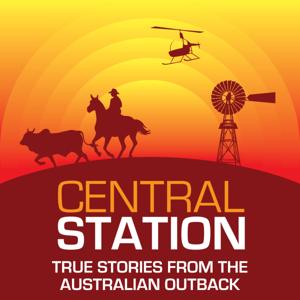 Central Station - True Stories from Outback Australia
By Central Station
What's Central Station - True Stories from Outback Australia about?
True stories from the Australian Outback, told by the people who live them.
Meet the men and women who live and work on some of Australia's most remote cattle stations.
There are tales of mustering, stock camps, working dogs, rogue cattle and hard bloody yakka, but also the fun of a bush wedding or kicking back at a rodeo.
There's the simple wonder of living in an amazing landscape, but also the downside: the ravages of flood, fire and drought.
And always there's the inherent danger of isolation – times when the Flying Doctor came to the rescue, but also times when lives have been tragically cut short.
These compelling true-life stories show what outback life is really like – and why many wouldn't live anywhere else.