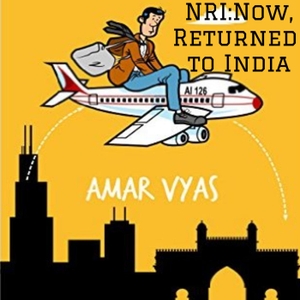 Amol's first day at work begins with a series of unexpected events, and he learns that he has made a big mistake by accepting the job offer. His first week passes by quickly, and he is ready to embark on the next stage of his back to India journey.
You can visit [www.amarvyas.com/nrithebook](www.amarvyas.com/nrithebook) to learn more about Author Amar Vyas and the Amol Dixit series, or on Amazon at [smarturl.it/nrithebook](www.smarturl.it/nrithebook).
This episode and other chapters in this series have been narrated by Amar Vyas and Produced by gaatha story. To learn more about our other podcasts, visit https://gaathastory.com/podcasts.